[Video] We know who people named as suspects in Skripal case are, they are civilians – Putin
Read Time:
2 Minute, 53 Second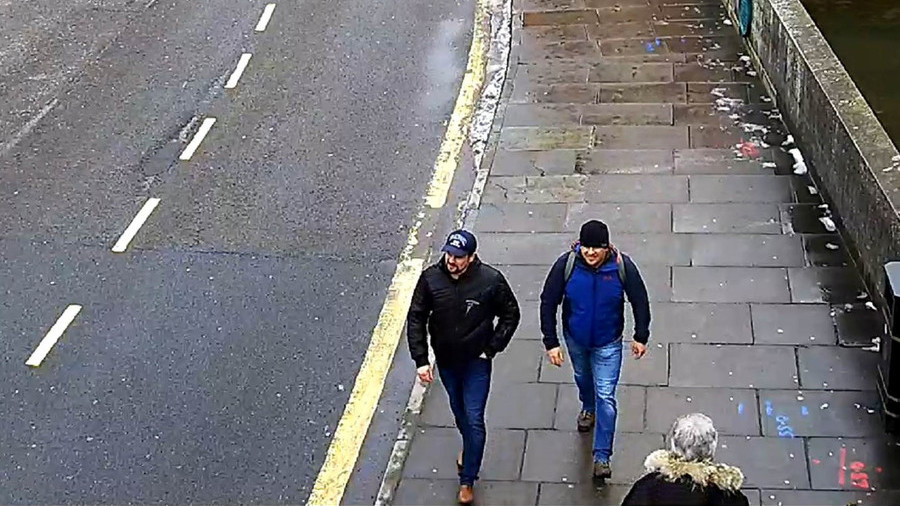 Moscow is aware of who the people named as suspects in the Skripal case are, President Vladimir Putin said, adding that these people are civilians.
Saying that there is "nothing criminal" about the two, Putin also hopes that the people in question will eventually come forward and talk to the media.
BYPASS THE BIG TECH CENSORSHIP
Get uncensored news and updates, please subscribe to our FREE newsletter!
"I want to address them [the suspects]… [I hope] they contact the media. I hope they appear and tell everything about themselves," he said, addressing the audience during the Eastern Economic Forum (EEF) in the Russian city of Vladivostok.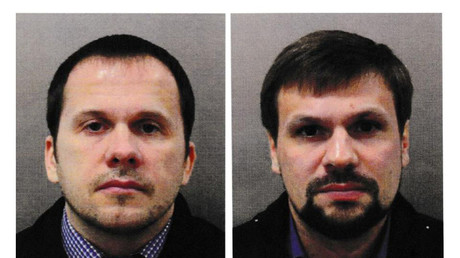 British prosecutors name the 2 Russians suspected of poisoning the Skripals
Earlier in September, UK prosecutors named two Russians they suspect of poisoning Sergei Skripal and his daughter in Salisbury this March. According to London, their names are Alexander Petrov and Ruslan Boshirov. Russia denies any involvement and accuses Britain of spinning the case to stir anti-Russian sentiment.
Beyond identifying them as Russian nationals, the prosecutors gave no indication as to who the men are.
After London again blamed Russia, implying that officials at the highest levels of power could be responsible for the poisoning, Kremlin spokesman Dmitry Peskov rebuffed the allegations.
"Neither Russia's top leadership nor those with lower ranks, and [Russian] officials, have had anything to do with the events in Salisbury," he said at that time.
The Kremlin spokesman added that Putin didn't personally speak to the two individuals identified by the British authorities as suspects in the case. Russian law enforcement has not made any moves to prosecute them, Peskov said.
According to the investigators, the suspects who arrived in Britain from Moscow left traces of the poison used in the attack in the hotel room they stayed in. They were also caught on CCTV cameras in Salisbury twice, including on the day of the attack, and traveled back directly to the Russian capital.
READ MORE: Skripal saga aimed to stir anti-Russia sentiment of Cold War – Ken Livingstone to RT
This trail of evidence from the supposedly highly-trained perpetrators casts doubt over Moscow's involvement, according to a number of security experts. "It seems very strange that these people have absolutely left what seems to be a very reckless and clear trail of evidence, which almost seems to be designed, or at least would almost inevitably lead to, the conclusions that the police and the authorities have come to today, in other words that Russia were to blame," Charles Shoebridge, a security expert and former British military officer, told RT.
Annie Machon, a former MI5 intelligence officer, said the inquiry into the case has effectively turned into a trial by media, based on "bits of evidence that may look pretty compelling but will never be tested in a real court of law."
London also insists that a counterfeit Nina Ricci perfume box was used as container and delivery device for the chemical used in the poisoning. It was later found by Charlie Rowley in the town of Amesbury, not far from Salisbury. They also claim that the noxious agent was in a bottle that had been altered to make it "perfect cover for smuggling the weapon into the country and a perfect delivery method for the attack against the Skripal's front door."
Reacting to the prosecutors' statement, Russian envoy to the UN Vasily Nebenzya joked that the nerve agent attack has so far had only one benefactor – Nina Ricci.
Please support us by following our social media:
Contributor posts published on Russia Truth do not necessarily represent the views and opinions of Russia Truth, and are not selected, edited or screened by Russia Truth editors.
Bypass the big tech censorship
Get uncensored news and updates, please subscribe to our FREE newsletter!
---
If you would like to help support us further, please consider a donation
Any amount is greatly appreciated as it helps cover the cost of our server and web-hosting fees, and also enables to fund projects and plan for expansion.
Monthly:
(You can cancel at any time).
---